Dr.Nez Elik, Ph.D., C.Psych
Clinical Director
Dr. Nez Elik is the founder of the clinic. She works with children, adolescents, caregivers, and adults. She is registered as a school, clinical, and health psychologist with the College of Psychologists of Ontario. She completed her Ph.D. in 2006 in School and Clinical Child Psychology program at OISE, University of Toronto.
Dr. Elik completed her advanced clinical training at the Hincks-Dellcrest Centre, now the SickKids Centre for Community Mental Health (SickKids CCMH), in Toronto. As a school psychologist she worked at the Toronto District School Board and supervised school psychology assessment and treatment services of School Psychology Master's Program students in Halifax, Nova Scotia. As a clinical and health psycholgoist she worked in teaching hospitals (the Hospital for Sick Children and McMaster Children's Hospital) Neuropsychiatry, Infant Psychiatry, Developmental Pediatrics, and Chronic Pain programs. She has been in private practice since 2007 (only a few hours a week), but founded this clinic in July 2019.
Dr. Elik's clinical interests span both assessment and treatment, with particular emphasis on anxiety, depression, interpersonal difficulties, pediatric chronic pain, living with chronic illness, developmental and learning delays, inattention and hyperactivity, social skills delays, highly sensitive and/or intellectually advanced individuals, learning difficulties, empowering parents as emotional coaches for their children, supporting parents in becoming role models in self-care and validation skills, parent-child attachment and communication difficulties, and supporting students and consulting with teachers in school settings. Her primary theoretical orientation is systemic (biopsychosocial theory), and she has been trained in multiple modalities, including Cognitive-Behaviour Therapy, Dialectical Behaviour Therapy, Acceptance and Commitment Therapy, Motivational Interviewing, Emotion-Focused Family Therapy, process-based Psychodynamic Therapy, Right From the Start (attachment based parent support), attachment-based parent-child therapy, and Play Therapy.
Academically, she is an Adjunct Clinical Professor at McMaster University, Department of Psychiatry and Behavioural Neurosciences, and she was a member of the faculty for the CPA-approved Psychology Residency program at Hamilton Health Sciences, from 2011 to 2021. She also supervised doctoral level residents in developmental pediatrics and pediatric chronic pain clinics. She has been a supervisor of psychometrists, behaviour therapists, and junior psychologists in supervised practice. She has taught assessment and therapy courses at the graduate level and supervised many students and junior colleagues for individual and group therapy practice.
Dr. Elik has been engaged in research throughout her career, and presented and published multiple conference papers, posters, and articles. She has supervised multiple bachelor and master's level theses in learning, attention, development, and chronic pain topics. She is a member of the Teacher Assist team (www.assistforteachers.ca), and co-developed the online intervention for ADHD. She received funding from the SSHRC, the NSHRF, the CIHR, and the Kids Brain Health Network.
Dr. Katie Lok, PhD, C. Psych.
Clinical Psychologist
Dr. Lok received her Ph.D. in School and Clinical Child Psychology from OISE/University of Toronto and is registered as a Clinical Psychologist with the College of Psychologists of Ontario. She currently works as a Clinical Psychologist in the Child and Youth Mental Health Program at McMaster Children's Hospital, in Hamilton. She is an Assistant Clinical Professor (part-time) in the Department of Psychiatry and Behavioural Neurosciences at McMaster University, and the Director of Training of the CPA-approved Psychology Residency program at Hamilton Health Sciences. In addition to her clinical work, she teaches and supervises psychology and psychiatry trainees at McMaster Children's Hospital. At the clinic Dr. Lok conducts comprehensive psychological assessments and provides treatment to children and adolescents who experience developmental, learning, social, emotional, attention and behavioural dysregulation. She provides consultations to parents on supporting their children's emotional and behavioural challenges, while fostering positive parent-child relationships.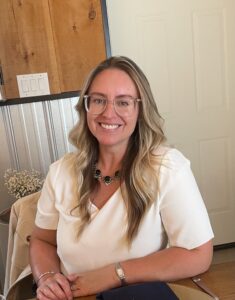 Shelley Apro, BA, MSc
Psychometrist
Shelley completed her Master of Science in Mental Health Counselling in 2010. She currently works for the Hamilton-Wentworth Catholic District School Board as a Psychometrist. She has held positions at the Ron Joyce Children's Health Centre (McMaster Children's Hospital) and St. Joseph's Healthcare Hamilton. Under the supervision of a psychologist, Shelley provides assessment services for children, adolescents, and adults at the clinic. She has training in the assessment of learning disabilities, autism spectrum disorders, ADHD, and mental health difficulties. Even though Shelley currently does not provide treatment services, she has specialized training in delivering cognitive behavioral therapy, psychodynamic psychotherapy, and positive parenting.
Catherine Vant Voort, BA, MA
Behaviour Therapist
Catherine completed her Honours B.A. in Psychology at the University of Western Ontario in 1980, her Clinical Behavioural Sciences Certificate at McMaster University in 1986 and her M.A. in Special Education at O.I.S.E., University of Toronto in 1992. She has 32 years of experience working as a behaviour therapist at Hamilton Health Sciences with children, adolescents and adults with developmental delays and their caregivers. As a behaviour therapist, she worked with families, schools, community agencies and other caregivers to provide individualized behaviour assessment, treatment and consultation with a particular emphasis on skill building to bring out meaningful and positive change in challenging behaviour. At the clinic she works under the supervision of a psychologist, providing behavioural therapy services to children, adolescents, and adults with developmental and behavioural needs. She also works with parents in implementing strategies at home.